BARON OF BEEF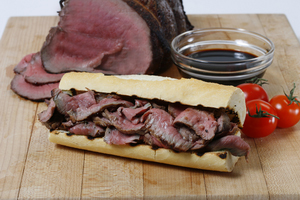 Come enjoy our Baron of Beef special, every weekend in the pub!
Fridays and Saturdays from Noon-2:00PM.
Enjoy a mountainous portion of a freshly cooked roast, piled high on fresh bread, and served with au jus.
Also included is an all-you-can-enjoy salad bar!
Just $10.95!
Eat-in only at the Coldwater Pub!